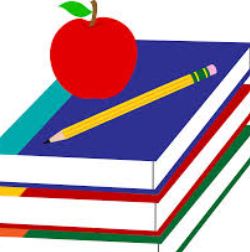 Our philosophy about education is simple. We agreed with Madeline Hunter when she said, "Kids don't care how much you know until they know how much you care!" Many think she was being too "warm and fuzzy", but what she meant was you are not going to reach some kids academically until you first reach them on the "personal" level. Sometimes the subject matter in our classrooms can't compete with the "drama" in their lives. The main ingredient missing in a lot of our classrooms today is a "connection with kids." We believe that research is clear, when students know you value them as a person, not just another student; they will work harder for you and challenge you less.
Subjects: Mathematics, English, Science, and Social Studies
Tutoring Price Sheet
(K-12th Math & College Algebra)
(K-9th Reading/Writing/Language Arts/English)
(Science and Social Studies Upon Request *limited availability*)
1 weekly 35 min session (any subject) – $30
1 weekly 45 min session (any subject) – $35
2 weekly 35 min sessions (any subject) -$60
2 weekly 45 min sessions (any subject) – $70
*Discount pricing available for families with multiple children*
Perform check-ins with each tutees teacher as needed/requested.
Create individualized curriculum/plans to meet each tutees specific needs.
Mentor and push each tutee to reach their full potential.
Let's Learn Together! 
School is in session all across the nation…….
Wherever you are please don't hesitate to give us a call. We offer convenient virtual tutoring options. We are licensed educators with a passion for empowering and educating our youth. We offer affordable pricing and individualized plans for each student that we tutor!  We also make contact with your kiddos subject area teachers.
L.O.V.E. Tutoring & Consulting
(Learning, Observing, Visualizing, and Educating)
~Our goal is to help each student and educator reach their full potential in spite of life's daily situations, circumstances, and challenges.~